Employer's Responsibilities to Homeworkers
Employers are not excused from health and safety requirements just because the employee is working temporarily from home.
Employers have established legal duties with regards to the safety, health and welfare at work of their staff that continue to apply with home working.  The guidance below is aimed at helping you manage staff that are working from home.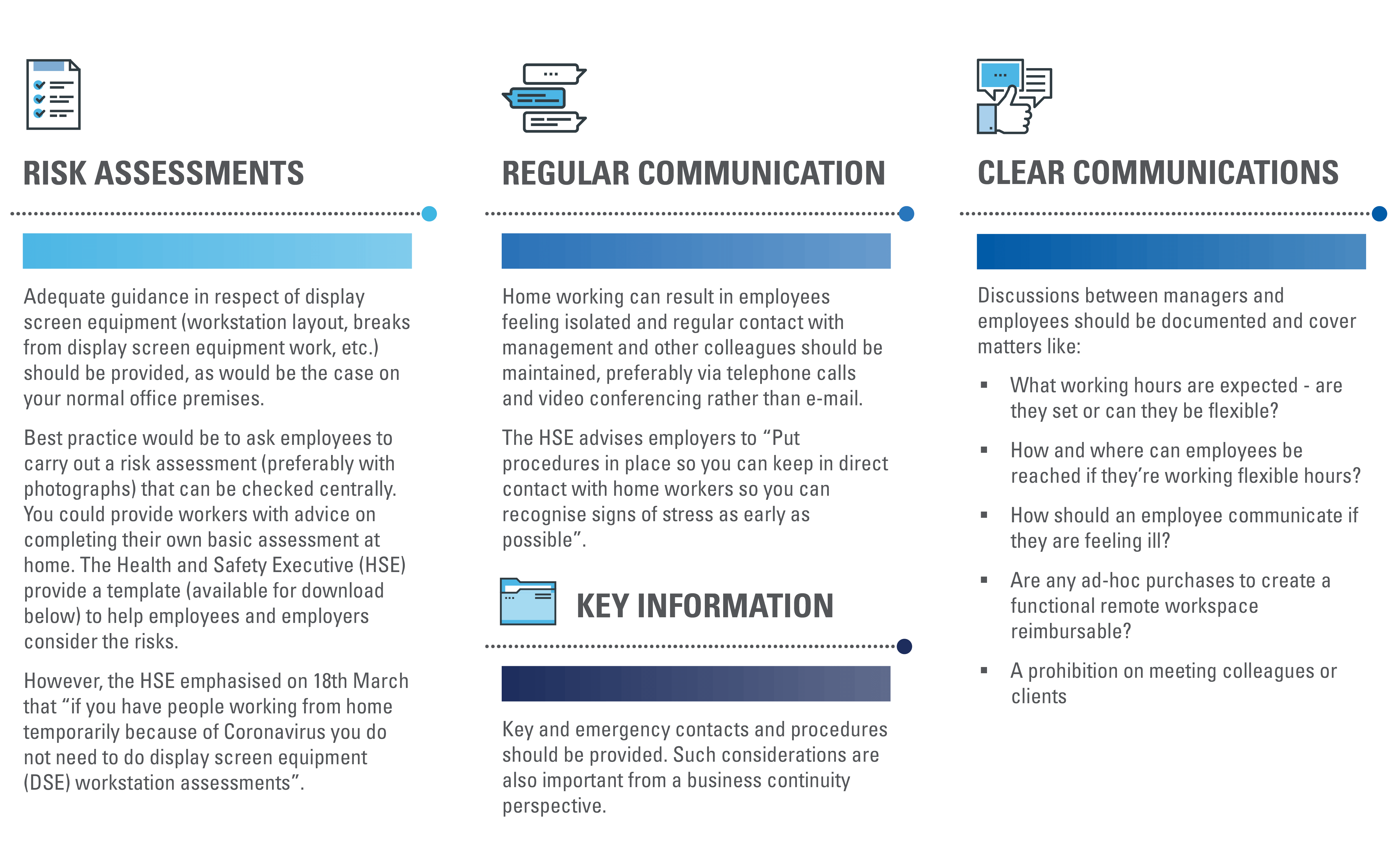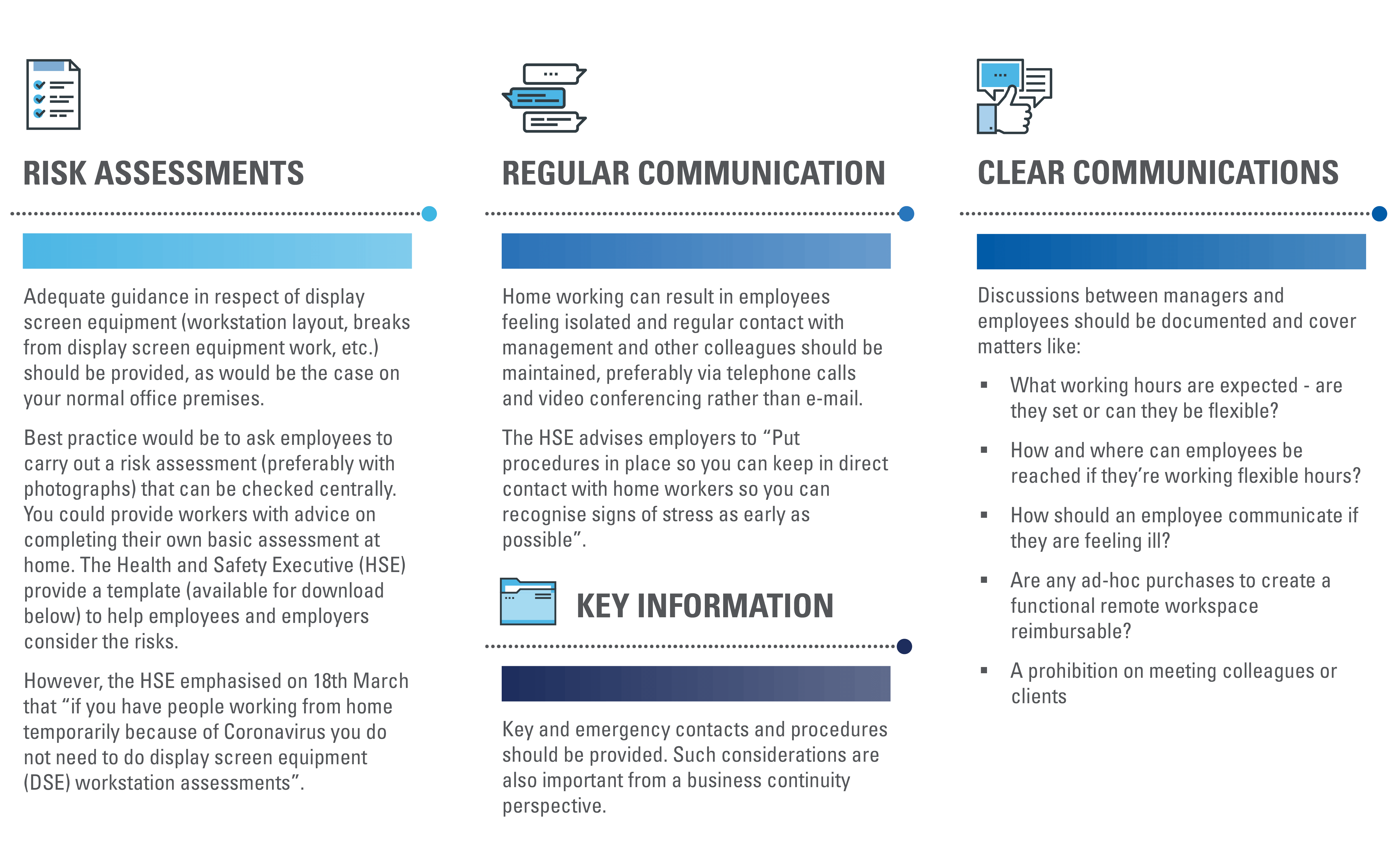 Useful Template
HSE Workstation Checklist Template
X
Further information can be found here: